Athlon Midas BTR PR41 Prism
When you want quick target acquisition at both short and medium ranges you need some additional magnification. The Athlon Prism red dot scopes give you great versatility. This device is equipped with a prism for crisp, vivid imaging. The prism-based design allows for a more compact scope without sacrificing optical quality. With this longer focal length we can achieve the magnification needed to reach out and touch targets at longer ranges. The Athlon Prism Red Dots are nitrogen-filled, fog proof and shock proof, allowing for reliable use in a wide range of environments. Selectable red/green illuminated reticles with intensity levels to match specific conditions. The reticles are etched directly on the glass to make sure you have consistent point-of-aim at all times, whether you have the illumination on or off. The scopes come with a Picatinny rail mounting bracket for AR's with a flattop.
Midas BTR PR41 Model has an APSR 41 reticle in it. Please click the link for detailed reticle subtensions.
SKU#:403022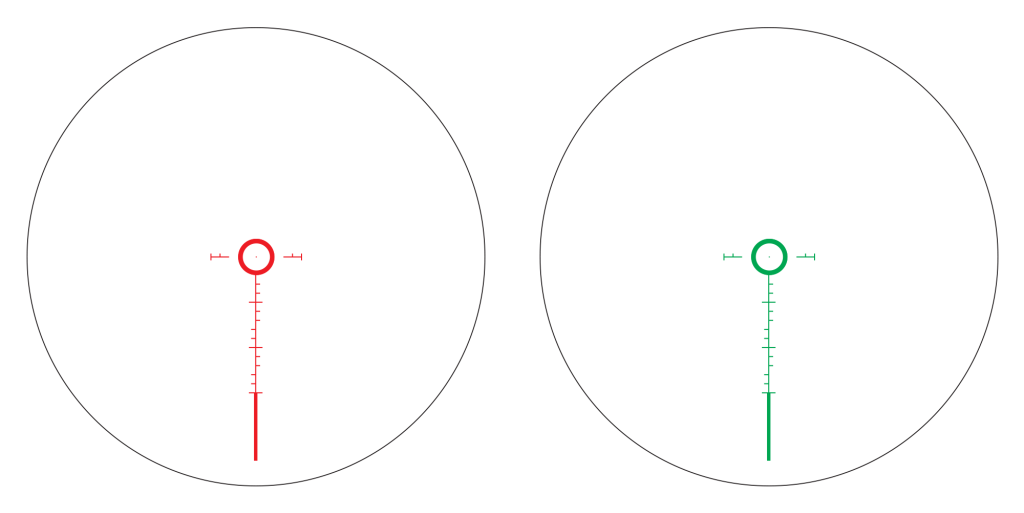 | | |
| --- | --- |
| Etched Glass Reticle | Reticle etched on the glass or prism that provides excellent backing support for complex reticle design and offers great durability and much higher shock resistance to recoil |
| Fully Multicoated | Fully Multicoated optics effectively reduces reflected light and increases the transmission of light giving you a brighter image than normal single coated lenses |
| Adjustable Illumination Settings | Multiple Adjustable Illumination settings provide best visibility under different ambient light environment |
| Aircraft Aluminum | The aircraft grade aluminum that has exceptional strength and superior mechanical integrity will protect these world class optics no matter what punishment you throw at it. |
| One Piece Chassis Construction | Heat treated one piece Chassis gives the scope extra strength.  A one piece Chassis also is better at keeping moisture out thus keeping your scope fog proof for the life of the product |
| Waterproof | Waterproof to protect the scope in the harshest weather conditions or if accidently submerged underwater |
| Fog proof | Fog proof to allow you to immediately engage your target when you take your rifle to cold ambient temperature  from warm inside |
| Shockproof | Robust mechanical system with special designs on both control and erector system that give you the ultimate recoil resistance to withstand 600G recoil for 1000 times. |
| Nitrogen Purged | Nitrogen purging dramatically reduces the moisture inside the tube and helps maintaining fogproof and waterproof. |
| Picatinny Rail Mount | Included Picatinny Rail Mount that is compatible with many bases used by most of hunting and tactical rifles |
| | |
| --- | --- |
| Magnification | 3.9x |
| Objective Lens Diameter | 34 mm |
| Field of View @100 yards | 24.9 ft |
| Eye Relief | 3.2" |
| Reticle | APSR 41 Prism Reticle |
| Click Value | 1/2 moa |
| Center Height | 1.4 inches |
| Battery | CR2032 |
| Dimension (LxWxH) | 5.75"x2.4"x2.95" |
| Weight | 17.3 oz |
| User Instruction Manual | Download  |
There are no reviews for this product.